Extras
Add that "special touch" to your event with these unique & fun-filled EXTRAS!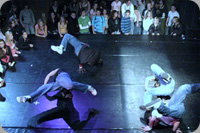 Break Dance Show
Amaze family, friends, and all your guests with our extraordinary gravity-defying break dance show from professionals who have been on hit TV shows! This show will bring people together, raise their energy, and create a wow factor for your party. For more info, check out our B-Boy Dance Show Packages.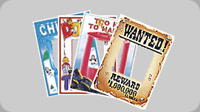 Photo Favors
Take Cool Polaroid Pictures with your friends & family and put them in a variety of fun cardboard themed party frames (4 X 6) or fun key chains.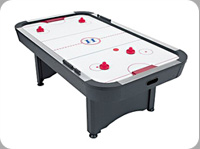 Air Hockey
One of the most popular table games for two players.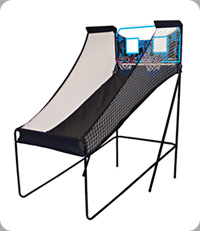 Double Hoop Basketball
You get 30 seconds to make as many baskets as possible.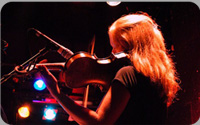 Violinist
Hire a professional violinist, who will perform a live music solo (either electric or acoustic violin) or work alongside a DJ/Band duo.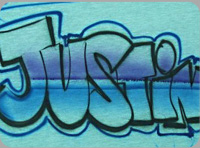 Air Brush Artist
Customized hats & t-shirts for your family, friends, and guests. This is a big hit at Bar / Bat Mitzvahs!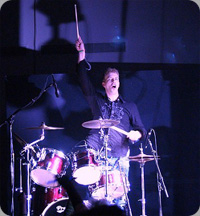 Drummer
A live drummer along with an incredible break dance show creates a truly breath-taking experience that will have your guests talking for years.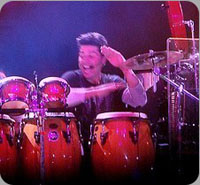 Percussionist
A live percussionist is a great way to energize everyone and get them into the party spirit. The percussionist will interact with guests and perform live on the dance floor!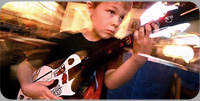 Guitar Hero
Game & Flat Screen TV Set Up: Everyone loves Guitar Hero at a party.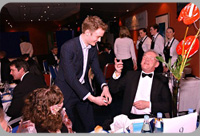 Magician
Spectacular close-up magic during the cocktail hour is the perfect icebreaker for a bar or bat Mitzvah entertainment program. It entertains everyone, even the non-dancers at your party.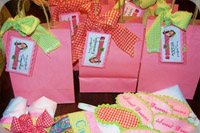 Unique Party Favors
If you want specialized or "themed" party favors let us know what you are looking for and we will do our very best to provide them for you!

TV Monitor Simulcasting & Light Upgrades
A flat screen TV monitor is a perfect way to play a memorable video montage to share with family, friends, and guests.
Enhance your special occasion with light upgrades that will transform ordinary spaces into warm memorable dreamscapes. (Select one or both upgrades)