Classes
Keep your kids actively healthy through dance!
Dance Stylez Allstarz is the #1 break dancing program in New Jersey. The program was designed to provide students with an easy step-by-step approach to learning the fundamentals of break dancing.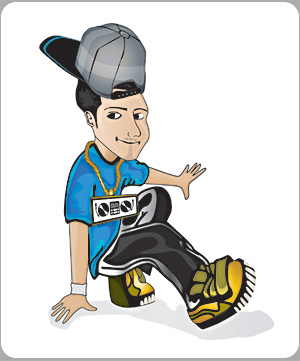 This fantastic program has been proven to enhance:
Coordination

Motor Skill Development

Flexibility

Creativity & Critical Thinking

Body Weight Strength

Sportsmanship

Pursuit of Goals

Weight Loss

Self Confidence

Leadership & Teamwork Skills

Performing Confidence
Athletes are taught by Steve Stylez, a professional world-class b-boy (break dancer) and certified Physical Education & Health teacher.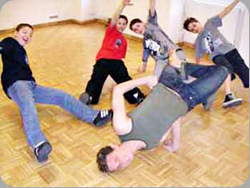 Exciting Program Agenda:
Break dance classes meet once per week for 6 weeks (one hour each class)

Warm-Ups

Fun team building activities

Step-by-Step professional break dance instruction

Learning the history of b-boying & b-girling

A special guest appearance

Practice Time

Positive Motivation activities and discussions

Routines

Videos

An Awards Ceremony (All parents, friends, and legal guardians are invited to attend this special day!)
Class Tips & Reminders:
Bring a water bottle and a small snack

Wear comfortable sneakers

Purchase wrist straps / wrist bands for wrist support

Purchase knee pads that allow for full range of motion, added comfort, and mobility. Do Not buy skate boarding, biking, or rollerblading knee pads with hard plastic on it. Look for the foam or soft knee pads that can be found at Sports Authority.

If your child has any medical conditions or needs any special accommodations for class, please notify instructor prior to dance lessons or call: (201) 390-8658.

Parents or Legal Guardians are encouraged to stay and watch dance classes

Be on time, come prepared, and be ready to warm-up

Dress comfortably
Private & Small Group Lessons:
Lessons are done at the home of one of the dance athletes. We come to you!
If your young athlete(s) is interested in private or small group break dancing b-boy or b-girl lessons. You may email us directly at: dancestylezent@gmail.com for available class days, time, pricing, and any further inquiries.
All programs are 6 lessons. Once per week for 6 weeks (one hour each class).
*Program days and times are subject to change. Instructor will notify parent or legal guardian as soon as possible. In addition, if your child has to cancel a class lesson because of an emergency, please call: (201) 390-8658 and notify instructor as soon as possible. Thank you.